View page source
View page source online. All internet browsers are supported like; Chrome, Safari (ios / iphone), Firefox, Android and many more!
Check source code online, enter the url in the search bar and hit VIEW SOURCE.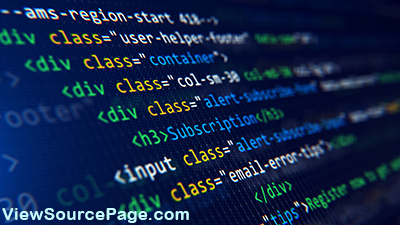 Every website has a source code. The programming language of the website usually consists html, php and css. Viewing the source code on your mobile phone or ipad can be tricky and that's why we created this tool. With the View Page Source tool you can easily and quickly read the source of the website.
The source code can also be used for educational purposes. It is not the intention to use the displayed source code for your own purposes. Big chance that it won't work at all on your site. Do not infringe the copyright of the website owner.
The view the page source tool can be used for; html checker mobile, page source reader, page source url and page source check online.
All code page source beautified when loading is complete.